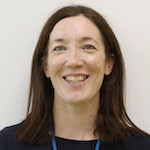 Dr Jane Leonard, Consultant Paediatrician joined the Spina Bifida service in 2011. A graduate of UCD, she is a paediatrician with a special interest in Neurodisability, in particular physical disability. Her early post-graduate training was in Ireland, followed by specialist registrar training in Glasgow where she obtained her certificate of completion of specialist training in Paediatric Neurodisability. She spent two further years on fellowship in the Royal Children's Hospital in Melbourne working in the Departments of Paediatric Rehabilitation and Developmental Medicine.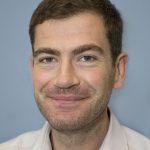 Dr Irwin Gill (MB BCh BAO MSc (Paediatric Neurodisability) MRCPI) is a Consultant Paediatrician with special interest in Neurodisability. He graduated from University College Dublin in 2009 and completed Basic and Higher Specialist Training in Paediatrics with the Royal College of Physicians of Ireland. He completed clinical fellowships in Neurodisability and Rehabilitation in Sydney, Perth and Belfast, and holds an MSc in Paediatric Neurodisability from Sheffield Hallam University. He joined the Spina Bifida Service at CHI at Temple Street in 2019.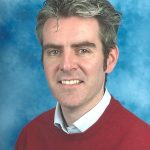 Mr Darach Crimmins is the director of the neurosurgical training programme in Ireland.  Since January 2010, he has also worked as a consultant paediatric neurosurgeon at CHI at Temple Street, Beaumont Hospital and CHI at Crumlin.
Prior to that, he practised as a Consultant Paediatric Neurosurgeon at Leeds General Infirmary from 2005 to 2010. He graduated from the Royal College of Surgeons in Dublin in 1993 and underwent his core surgery training in Dublin, Drogheda, Glasgow and London between 1994 and 1998. His general neurosurgical training was in Sheffield and Hull from 1998 to 2004. In 2004, he was an associate specialist in paediatric neurosurgery at Hôpital Necker Enfants Malades, Paris undertook a fellowship in paediatric neurosurgery at Great Ormond Street Hospital, London in 2005. 
Mr Crimmins runs the audit of all paediatric neurosurgical activity for the UK and Ireland for the British Paediatric Neurosurgery Group. He teaches paediatric neurosurgery on annual courses of the European Association of Neurological surgeons and the European Society for Paediatric Neurosurgery Group. He has published widely in the neurosurgical literature on management of brain tumours, hydrocephalus and other neurosurgical problems in children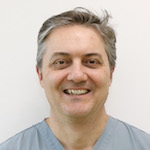 Mr Salvatore Cascio MS, FRCSI, FRCS (Paed Surg), FEBPS was appointed as a consultant paediatric surgeon with a special interest in paediatric urology to CHI at Temple Street and CHI at Crumlin in 2016. Before being appointed in Dublin Mr Cascio had worked as a consultant paediatric urologist for eight years at the Royal Hospital for Children, Yorkhill, Glasgow (UK). He joined the spina bifida department as consultant paediatric urologist. He completed his higher surgical training in paediatric surgery and paediatric urology in Newcastle upon Tyne (UK) and Glasgow. In 2006 he undertook a fellowship in laparoscopic surgery at the Women's and Children's Hospital, Adelaide, South Australia.
Mr Cascio spent one year (2000-2001) in research at the Children's Research Centre (CRC), Dublin under the supervision of Prof Puri on the familial aspect of vesicoureteral reflux. He has been an examiner and question master of the European Board of Paediatric Surgery for eight years and since 2016 is the chairperson of the examination committee of the European Board of Paediatric Surgery (EBPS). He is a regular lecturer to fifth year medical students of the University College Dublin on paediatric urology. His main areas of interest include: neurogenic bladder, minimally invasive surgery, disorders of sex development, bladder and kidney stones.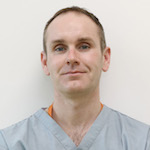 Mr Connor Green is a consultant orthopaedic surgeon at CHI at Temple Street) and Cappagh National Orthopaedic Hospital. He graduated from University College Dublin in 2004. Having undertaken his postgraduate training in Trauma and Orthopaedics on the Irish National Orthopaedic Training Programme, he completed a Paediatric and Adult Limb Lengthening and Reconstruction Fellowship at Sinai hospital, Baltimore, USA. He then completed a Paediatric Orthopaedic and Scoliosis Fellowship at the world renowned Texas Scottish Rite Hospital for Children, Dallas, USA. He specializes in all aspects of Paediatric Orthopaedic Surgery including foot and ankle, hip and spine. He has a special interest in limb deformity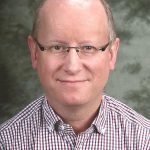 Mr John D. Caird MD, MMedSci, FRCS(SN) has been a consultant paediatric neurosurgeon at CHI at Temple Street, Beaumont Hospital and CHI at Crumlin since December 2008. He graduated from Trinity College Dublin in 1993 and completed his core surgical training in Dublin between 1994 and 1998. His general neurosurgical training was in Newcastle (UK), Dublin and Belfast from 1998 to 2007. He undertook fellowships in paediatric neurosurgery at the Hospital for Sick Children, Toronto in 2007 and The Royal Liverpool Children's Hospital, Alder Hey in 2008.
Mr Caird has a strong track record in education and research. In 2006, he was awarded a postgraduate neuroscience MD in the pathogenesis of intracranial aneurysms and has taught neuro-anatomy at RCSI both as lecturer in 2003 and as Schering Fellow in Neuroscience in 1998. He has published articles on brain tumours in children, head injury and intracranial aneurysms.
Ms Miriam Doyle,  LRCP, SI MB BCh NUI, MRCS, FEBPS, joined the spina bifida service as a Surgical Specialist in bladder management in 2018.
She graduated with honours from the Royal College of Surgeons Ireland in 2006 and since then has worked in Paediatric surgery & Urology across the 3 Dublin children's hospitals.She specialises in all aspects of Paediatric surgery and urology with a special interest in the neurogenic bladder, urodynamics, biofeedback, PTNS and hypospadias.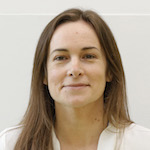 Dr. Sandra Hayes is a Senior Clinical Psychologist and a Paediatric Clinical Neuropsychologist. She has extensive experience in paediatric psychology and has worked across the three children's hospitals in Dublin. Dr. Hayes has worked previously with children with cystic fibrous, diabetes, cancer and neurological and neurodevelopmental conditions. She has a keen interest in the impact of chronic medical conditions on a child's emotional well-being, behaviour and learning.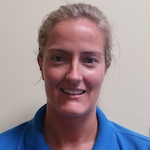 Sarah Gately, Senior Physiotherapist 
Sarah has been a Physiotherapist on the neuroscience team at CHI at Temple Street since July 2019. Sarah graduated from Trinity College Dublin in 2012. Since graduating Sarah has had the opportunity to work with children with complex and non-complex disabilities in network disabilities teams, in clinic, community and hospital settings.
As part of the Spina Bifida Team, Sarah's role is to provide Physiotherapy to in-patients with acute Physiotherapy needs while they are in CHI at Temple Street. Sarah links with local therapists if and when concerns arise, reviews clients at the Spina Bifida MDT Clinic, and reviews clients at appropriate milestones such as 18 months, 5 years of age and at 16 years of age. Sarah works collaboratively with families and teams to ensure children achieve their maximal functional independence with the use of aids as required and enable them to participate in local clubs and partnerships.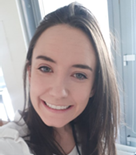 Niamh Galavan, Senior Occupational Therapist
Niamh graduated from Trinity College Dublin in 2013 and went on to complete a research masters with the Discipline of Occupational Therapy in Trinity College in 2014. Niamh has had the opportunity to work with children with a wide range of abilities in primary care and network disabilities teams, she has also worked with adults with intellectual disabilities and adults with rheumatological conditions. Niamh works with children, teenagers and their families to promote their participation and independence in daily life activities such as self-care, school and play/leisure. She has a keen interest in helping children and teenagers to reach their full potential in their daily life across home, school and community environments.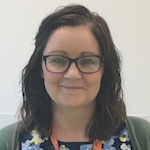 Regina McCrann, Medical Social Worker graduated from NUI Maynooth in 2006 with a Degree in Social Care in Social Studies and worked in the area of Disability Services and Crisis Intervention Service with young people. Regina graduated from Trinity College Dublin in 2011 with a Masters in Social Work. She has worked in the area of Child Protection from 2012 until early 2017. She has worked in the CHI at Temple Street since May 2017 in the area of Neonatology and the High Dependency Ward.
Regina joined the Neurosurgery and Spina Bifida Team in July 2018. As part of the spina bifida team Regina's role is to provide emotional and practical support to parents. The primary focus is the the emotional and social impact of illness and hospitalisation on the lives of our patients and their families. Therefore we offer both practical and emotional support with the aim of minimising these difficulties.
Ms Orla Mc Mahon, Clinical Coordinator for Spina Bifida
Orla has worked in the spina bifida service since 2010. She has a nursing background and was a clinical nurse specialist in spina bifida until her appointment as a spina bifida clinical coordinator in January 2020.
This role include managing the operational issues relating to day to day service delivery,  ensuring timely treatment and care, facilitating clinics and providing team support for on-going audit and research. Orla is the first point of contact for new referrals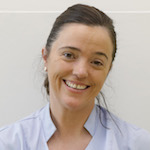 Ms Ciara O'Prey, Spina Bifida (with a special interest in Neurosurgery), RGN/RCN, Bsc in Nursing management. Ciara joined the spina bifida team in October 2018. She previously worked in St. Michael's B and the neonatal high dependency unit in CHI at Temple Street for 12 years as a Senior staff nurse and has a background in adult renal nursing.
Ciara's role within the multidisciplinary spina bifida team is to provide specialist nursing care to all children and their families   from antenatal to transition with a special interest in neurosurgery and general health needs. She provides  specialist nursing care to both inpatient and outpatients of the service. She  provides telephone support for the children and their families of the service. Other activities include referrals to other members of the spina bifida team, support and training of nursing staff and participation in audit and research.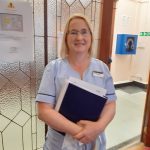 Ms Maeve Williams, Clinical nurse Specialist in Spina Bifida ( Urology) R.G.N, R.S.C.N, Diploma in Child Psychology
Maeve joined the spina bifida service in April 2020.
She has worked in CHI Temple street since 1992 with experience in Neonatal care and more recently as a nurse manager in the Day of Surgery Admission Unit and Discharge Lounge.
Maeve is the urology nurse responsible for the education, planning and teaching of urological procedures and methods of overcoming urological and bowel problems.
She will co-ordinate your child's urological care among all members of the team, working closely with families and children to achieve the best possible outcome regarding bladder and bowel issues. She will be a constant link in your child's future and will provide assistance and guidance at many stages such as toileting training, starting school, reaching puberty and transition into adult services.
Sara Foley , Administration support
Sara has worked in CHI at Temple Street since 2019 when she joined the Spina Bifida Department. Sara manages the administrative side of the spina bifida department including registering new referrals managing spina bifida clinic appointments, reconciliation of clinics and directing parental queries to the relevant team members.